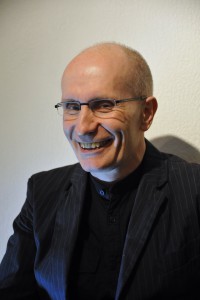 Øyvind Michelsen,
Vocal classical tenor – Tenorsanger
IT-Consultant – IT-konsulent
Born in Oslo, Norway – født i Norge
email: oyvind.michelsen(@)icloud.com
Phone (0047) 46898122
Music education / studies:
Vocal studies with Jartrud Ringdal Schmid, Manglerud VGS
Vocal studies with Gunnar Martinsen, Norwegian State Academy of Music,Oslo1984-1988: Studies in European and Scandinavian Lieder,songs, church music and opera such as: Monteverdi, Caldara, Purcell, Handel, Bach, Mendelssohn, Beethoven, Schumann, Schubert, Kierulf, Grieg, Backer-Grondahl, Peterson-Berger, Weil, Nystedt, Skoyeneie.
Attended Ringve museum Int. Baroque Music Course 5 times between 1984 – 1994 and in 2018 attending masterclasses with:
Ian Partridge, England. Nigel Rogers, England. Catherine Denley, England, Gerhard Türk, Germany.
Studying baroque music with Ian Partridge in London.
Several recordings from concerts on my page at youtube here:
http://www.youtube.com/user/oyvindm1954/
IT-education – Datautdannelse:
Microsoft Certified Systems Engineer, IT-Akademiet Oslo.
Datalærer IT-Akademiet, Oslo i Microsoft Serversystemer, Internet, TCP/IP
IT-ansvarlig i et konsern i Oslo frem til pensjonsalder 1 mars 2019.
I have got a New Datasupport web page with a lot of free tips and info.
michelsen-data.no
——————————————————
My private family page is at:
http://private.oyvindmichelsen.com