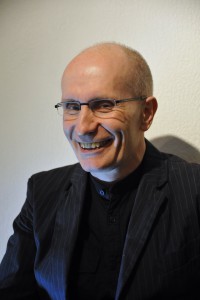 Oyvind Michelsen (Øyvind Michelsen),
Tenor
Born in Oslo, Norway
email: oyvind.michelsen(@)icloud.com
Phone (0047) 46898122
Education / Studies:
Vocal studies with Jartrud Ringdal Schmid, Manglerud VGS
Vocal studies with Gunnar Martinsen, Norwegian State Academy of Music,Oslo1984-1988: Studies in European and Scandinavian Lieder,songs,  church music and opera such as: Monteverdi, Caldara, Purcell, Handel, Bach, Mendelssohn, Beethoven, Schumann, Schubert, Kierulf, Grieg, Backer-Grondahl, Peterson-Berger, Weil, Nystedt, Skoyeneie.
Attended Ringve museum Int. Baroque Music Course 5 times between 1984 – 1994 and in 2018 attending masterclasses with:
Ian Partridge, England. Nigel Rogers, England. Catherine Denley, England, Gerhard Türk, Germany.
Studying baroque music with Ian Partridge in London 1988.
Ensemble member of Oslo Philharmonic Chamber Choir and Oslo Cathedral Choir for several years.

From 2012 to 2014 also member of Grieg Solo Singers. A vocal quartett from Norway 
Several recordings from concerts on my page at youtube here:
http://www.youtube.com/user/oyvindm1954/
My private family page is at:
http://private.oyvindmichelsen.com