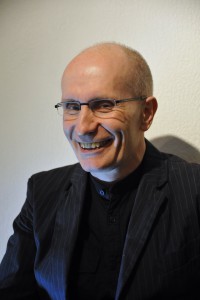 Øyvind Michelsen,
Vocal classical tenor – Tenorsanger
IT-Consultant – IT-konsulent
Born in Oslo, Norway – født i Norge
email: oyvind.michelsen(@)icloud.com
Phone (0047) 46898122
Music education / studies:
Vocal studies with Jartrud Ringdal Schmid, Manglerud VGS
Vocal studies with Gunnar Martinsen, Norwegian State Academy of Music,Oslo1984-1988: Studies in European and Scandinavian Lieder,songs,  church music and opera such as: Monteverdi, Caldara, Purcell, Handel, Bach, Mendelssohn, Beethoven, Schumann, Schubert, Kierulf, Grieg, Backer-Grondahl, Peterson-Berger, Weil, Nystedt, Skoyeneie.
Attended Ringve museum Int. Baroque Music Course 5 times between 1984 – 1994 and in 2018 attending masterclasses with:
Ian Partridge, England. Nigel Rogers, England. Catherine Denley, England, Gerhard Türk, Germany.
Studying baroque music with Ian Partridge in London 1988.
Several recordings from concerts on my page at youtube here:
http://www.youtube.com/user/oyvindm1954/
IT-education – Datautdannelse:
Microsoft Certified Systems Engineer, IT-Akademiet Oslo.
Datalærer IT-Akademiet, Oslo i Microsoft Serversystemer, Internet, TCP/IP
IT-ansvarlig i et konsern i Oslo frem til pensjonsalder 1 mars 2019. Ta oppdrag for privatpersoner og bedrifter.
Ready for paid assistance in IT-support from march 2019 when I was retired from my position in a large Company as IT-consultant.
I have got a New Datasupport web page with a lot of free tips and info.
michelsen-data.no
——————————————————
My private family page is at:
http://private.oyvindmichelsen.com